Voice Over LTE (VoLTE) automatically provisions with any qualifying plan and requires no additional billing or system component. Apple Devices default the LTE network to Data only, which means the customer must turn on the VoLTE setting to be able to use VoLTE services.
See below for instructions on how to enable/disable the ability to use the LTE network for Voice calls.
Voice Over LTE
Apple iPhone
1. Open the Settings Menu.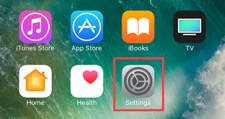 2. Select Cellular.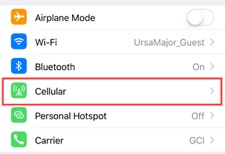 3. Select Cellular Data Options.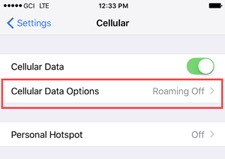 4. Select Enable LTE.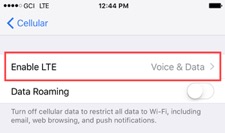 5. Make desired selection.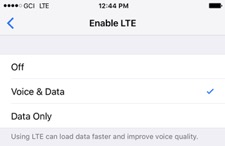 1. Off: Device will not connect to the LTE network. Will only use 2G and 3G cellular connections.
2. Voice & Data: Device will use LTE network for Data and Voice connections.
3. Data Only: Device will only use LTE network for Data connection, and will revert to 2G and 3G connections for voice calls.
Indicator for VoLTE Signal
As long as Enable LTE is set to Voice & Data VoLTE will be enabled on the device. To know if the phone call is currently using VoLTE rather than the mobile network, the LTE signal will display during the call in the signal field.